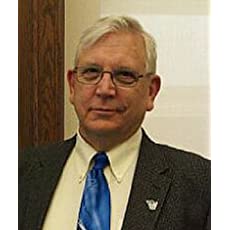 Don Burnes and his wife are the co-founders of The Burnes Institute for Poverty Research at the Colorado Center on Law and Policy, where he also serves as senior adviser to the Institute and to the Center. Previously, Don helped to create the Burnes Center on Poverty and Homelessness at the University of Denver Graduate School of Social Work, where he also served as an adjunct faculty member and a scholar-in-residence.
A local philanthropist concerned with the issues of homelessness and housing, he served on the State Interagency Advisory Group on Homelessness for Governor John Hickenlooper and served in a similar position for Governor Bill Ritter. He has been a member of Denver's Road Home Advisory Commission and the Colorado Housing and Homelessness Funders Collaborative. Don has also been an executive director for various nonprofits, a historian, a researcher and educational policy consultant for the US Congress, a prolific writer, a philanthropic consultant, and active student of and policy analyst around issues of homelessness and poverty for over 35 years.
He is the co-author with Alice Baum of A Nation in Denial: The Truth About Homelessness, and is the co-editor of and a contributing author to Ending Homelessness: Why We haven't, How We Can. His third book, Journeys Out of Homelessness: The Voices of Lived Experience, was published in October, 2019. He has started work on his fourth book, the working title of which is When We Walk By: Homelessness and the Struggle to End Relational Poverty and Systemic Failure in America. In addition, he has written numerous articles about homelessness and has made a variety of presentations, including a TedTalk, about the topic (see the Articles and the Presentations tabs in this website). He received his BA from Princeton, his MAT from Washington University in St. Louis, and his PhD in the politics of education from Columbia University.
As part of his current work, Don is more than happy to serve as a resource person for a book club that studies Journeys Out of Homelessness, and at a steep discount will provide signed copies of the book for club members. He is also planning to teach a five-week virtual course on homelessness in February and March. If you are interested in starting a book club or in offering the virtual course sometime in the future, please contact Don at [email protected].